A New Wave - A local director and/or director of photography for documentary/commercial productions | November 2021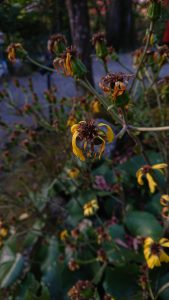 Traditionally, a large amount of CM/documentary-production demands from foreign productions to local crew have been concentrated on supportive tasks like AC, camera, gaffer, sound recordist, PA and the like. Creative brains such as directors and directors of photography often came to Japan from their mother countries. This is a natural course basically due to uneasiness to non-English-speaking crew and undervaluation of local crew.
DFS is a bilingual production in Japan since its establishment and has relieved many of the foreign production's anxieties to Non-english speaking masses. Our further advantage is we also speak Japanese. Not a few clients believed it's enough for their local crew to speak English to communicate with themselves but Japanese. Such productions end their Japan filming without sensing real Japan, ending up with being alone for the whole production period in this country without getting in touch with our culture. This is almost like a virtual space in an old video game, where bilateral communications do not exist. It's like a safari park's bus tour where tourists watch pseudo wild creatures from a small cage. What I have recommended to you is to get rid of the cage. Japan is a safe country. And of course, you never regard non-speaking masses as wild animals or spontaneous strangers.
The covid-19 chaos have had momentum to change some of the old circumstances.The next step for foreign producers will be to get rid of the second reason, the undervaluation of local crew. I take examples from Japanese baseball players in the mid 90s. Until 1995, MLB baseball agents had underestimated NPB (Japan's professional baseball league) and were rarely interested in its players. Hideo Nomo changed this. His annual salary for the first year in MLB was less than 1/10 of his value during the last year of his NPB season. The agent who brought Nomo to MLB is a winner. Today, we have seen many Japanese MLB players.
DFS will relieve your uneasiness with local crews' production quality. We have reconstructed our service pages to meet these new expectations. If you are looking for director and/or director of photography in Japan, contact us.