Comprehensive Crew Services for Your Production Needs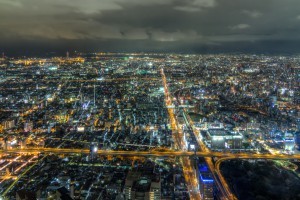 We offer two types of crew services to meet your production needs: crew members from our in-house network and crew members hired from external sources. Our in-house network of crew members includes a wide range of experienced professionals who are available to be dispatched to your production. The fees for our in-house crew members are fixed and shown on the pages under this Crew Serivices parent page.
For productions that require a specific skillset or a larger crew, we also offer crew members hired from external sources. The fees for external crew members may vary depending on their level of experience, the specific skills required, and other factors. We work with you to identify your specific production needs and provide a customized quote for the crew members you require. Our goal is to provide you with the best possible crew members to ensure the success of your production.
Please note that regardless of the type of crew member you choose, all of our crew members are experienced professionals who are trained to work efficiently and effectively, ensuring a smooth production process and high-quality results.
Below is a list of crews that can be dispatched from the DFS network and links to their pages.
Director of Photography – Productions looking to hire a Director of Photography to head up a multi-crew camera department. Supporting crews such as sound and AC can also be hired in addition to this service.
Videograper – The Videography service is for productions looking to hire a camera crew who can do the job as a one man band (or a few assistants if required) with high quality camera, lighting and audio.
Director – This is for companies looking to hire a director to be the creative head of their videos.
Gaffer – who needs their own DP's lighting support and hires a gaffer. You can also find the best boy or assistant gaffer in this service.
Location Sound Mixer – who needs location sound.
Drone Operator – who needs drone services in Japan and hires a drone operator with equipment. We are currently equipped with DJI's Mavic Pro.
Remote Production Operator – Operators manage systems for remote production.
Live Streaming Operator – The operator manages the live feed.
For further details for each service, please go to the linked pages. Please contact for any questions; hotakamatsumura@dfscinema.com or Contact US.