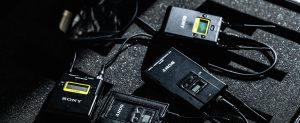 We understand that finding a reliable sound mixer can be a challenge for foreign productions, especially when it comes to capturing high-quality sound recordings in Japan. That's why we have made it our mission to provide our clients with access to highly skilled and experienced sound mixers.
Our sound mixers are experts in their field and have extensive experience in working on a wide range of video productions, including television, broadcasting, documentary, corporate, and cinema projects. They are dedicated to delivering exceptional sound quality that meets the high standards of our clients.
We are based in Osaka, with coverage extending to the surrounding areas, including Kyoto and Nara. Our team of sound mixers is available to work with clients on location and deliver superior sound recordings that capture the essence of their vision.
At DFS Productions, we believe that communication is key to the success of any project. That's why we work closely with our clients to ensure that we understand their specific needs and deliver the highest level of service possible.
Thank you for considering DFS Productions for your Location Sound Mixer needs. We look forward to working with you to create exceptional sound recordings that bring your vision to life.
Top-Quality Location Sound Mixer Services in Osaka, Kyoto, and Nara | DFS Productions
Reliable and Skilled Sound Recordists for Your Video Production Needs in Japan
1. Rates | Location Sound Mixer in Osaka
We offer our clients a competitive and transparent pricing model for our location sound mixer services. Our rates include a locaiton sound mixer with equipment for either a full day or half-day shoot. A full day shoot includes up to 12 hours of work, while a half-day shoot includes up to 4 hours of work. Please note that there will be an additional fee for transportation and extra working hours, especially for shooting locations that require long travel.
| | | | |
| --- | --- | --- | --- |
| Package | Crew | Equipment | Rates |
| Location Sound Recordist - Day | 1 | Yes | US$ 700 |
| Location Sound Recordist (Bilingual) - Half Day | 1 | Yes | US$550 |
*10 working hours/day, *4 working hours/half day
2. Equipment
Our location sound mixer services include a wide range of high quality equipment, carefully selected by our experienced sound mixers. Depending on the sound mixer selected, the equipment used may vary. Some examples of equipment we provide include Sennheiser MKH 416 and MKH 50 shotgun microphones, Zoom F8n recorder and Sony UWP-D21 and UWP-D11 wireless systems. We also offer a range of accessories to help you achieve your desired sound quality. Please note that the equipment listed on our website is an example only and may vary depending on the mixer assigned to your project. Rest assured that all of our sound mixers are highly skilled and experienced professionals, using only the best equipment to ensure the highest quality sound recordings.
Shotgun: Sennheiser MKH 416
Shotgun: Sennheiser MKH 50
Recorder: Zoom F8n
Wireless1: Sony UWP-D21
Wireless2: Sony UWP-D11
Wireless3: Sony UWP-V1
Accessories
If you are interested in our location sound mixer service or have any other video production needs, please feel free to contact us at hotakamatsumura@dfscinema.com or through our website's contact form.