Experience the True Culture of Japan with DFS Productions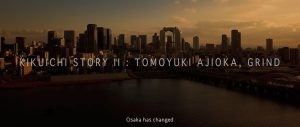 Welcome to DFS Productions, a leading video production company based in Osaka, Japan. Our company provides a range of video production services for overseas production companies, including commercials, corporate videos, documentaries, and cinema projects. At DFS, we understand the concerns that many overseas production companies have about non-English speaking crews, which is why we are a bilingual video production company that speaks both English and Japanese.
With DFS Productions, you can experience the true culture of Japan, as our team is comprised of talented local crew who have a deep understanding of the country and its people. We work closely with our clients to create the best video work possible, starting from development and research, including script and outline writing, to shooting, editing, and delivery. Our production service specializes in small to medium-sized productions, and depending on your budget and requirements, we can produce a production with a crew of only two people, or a medium-sized production with a crew/cast of up to 30 people.
Small to Medium-Sized Video Production Services for Overseas Clients
We pride ourselves on providing high-quality video production services that meet the needs of our clients. Our team is made up of highly skilled professionals who can handle everything from visualization and filming preparation to shooting, editing, and delivery. Our production process is divided into five stages: Development, Preproduction, Filming, Editing, and Delivery or Release. For short productions, emphasis is placed on filming and editing, and the minimum budget for a video production starts at roughly US$4,000~5,000.
Transparent and Competitive Pricing Model for Video Production Services
At DFS, we offer a transparent and competitive pricing model for our video production services. Our editing fees are based on the base rate plus the number of editing days, and we charge a base rate of US$1,500 for all projects. The editor will handle cutting, grading, some visual effects, sound design, and more. However, original animation work created with CG or motion graphics is not included in the rate.
| | | |
| --- | --- | --- |
| Service | Rates | Notes |
| Base Rate | US$1,500 | This applies to all projects. |
| Editing | US$350/day | This one calculates the number of days required for completion. |
If you have any questions or would like to discuss your video production needs with us, please do not hesitate to contact DFS Productions. We are committed to providing our clients with top-quality video production services that meet their specific needs and exceed their expectations.
Top-Quality Video Production Services in Osaka, Japan | DFS Productions
Experience the True Culture of Japan and Create Your Best Work with DFS Productions