Making Commercials with DFS Productions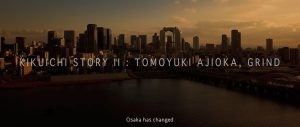 DFS is a bilingual video production company based in Osaka, Japan. Since its establishment, DFS has been able to address the concerns that many overseas production companies have about non-English speaking people, and one of DFS' strengths is that we speak not only English, but also Japanese. Many overseas production companies think that it is enough for local crews to speak English. However, this does not allow them to experience the true culture of Japan. It is like touring a safari park from inside a bus cage and feeling as if you have experienced the great outdoors.
Amid the covid chaos, a large number of foreign productions gave up making commercials in Japan because they could not bring their creative brains like directors from foreign countries due to the pandemic and Japan's border restrictions. On the other hand, some foreign productions opened up their new ways of productions in Japan by finding local crew as their main creative forces. We have seen rapidly increasing demand for local productions which can manage full video making from pre-productions to post productions, including directing.
Create your best work with a small team
DFS's production service begins with development, including research, scripts, outlines, etc., to create a video work from the ground up. With a director at the center of production, DFS handles everything from visualization and filming preparation to shooting, filming, editing, and delivery. Projects that require careful preparation for visualization, like making a movie, take several months to produce, while those that require simple pre-production can be completed in as little as a few weeks.
DFS specializes in small to medium sized productions. Depending on the client's requirements and budget size, we can produce a production with a crew of only two people, or a medium-sized production with a crew/cast of up to 30 people. Basically, the more creative brains involved in the production, the higher the quality of the work. The crew starts with a director/cinematographer and an assistant. From there, an independent cinematography department, production design, art, sound design, recording, etc. are added.
Workflow
DFS's production process is divided into five stages: The first is Development that includes research, planning, script/treatment/outline writing; the 2nd is Preproduction (previsualization and arrangements); the 3rd is Filming; the 4th is Editing; and finally 5th is Delivery or Release. For short productions, emphasis is placed on filming and editing. In this case, the minimum budget for a video production starts roughly at US$4,000~5,000.
Editor Rates
DFS editing fees are based on the base rate plus the number of editing days.
| | | |
| --- | --- | --- |
| Service | Rates | Notes |
| Base Rate | US$1,500 | This applies to all projects. |
| Editing | US$350/day | This one calculates the number of days required for completion. |
Note: The editor will do cutting, grading, some visual effects, sound design, etc. Original animation work created with CG or motion graphics is not included in the rate. However, the use of templates available from Motion Array or other sources to which DFS subscribes is included in the base rate.
Do you have questions? Please do not hasitate to contact DFS!
Interview, corporate, television, commercial, music videos, time-lapse and Hyper-lapse videos, narrative films, documentaries, event / live performance, promotions, web and broadcasting
We offer complete video production package that includes from pre-production to post-production. We do preparing, shooting, editing, and delivering the final product.