Remote Production Services in Osaka, Japan – Bring Your Vision to Life Without Leaving Your Home!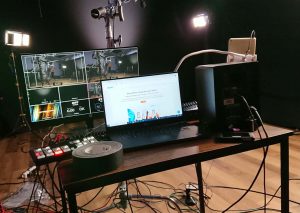 With the global pandemic, traveling to Japan for production is becoming more challenging. In response, DFS Productions has launched remote production services, allowing clients to direct and supervise projects without leaving the comfort of their homes. Our services are designed to cater to the new reality and the growing demand for remote production services.
Our remote monitoring system allows you to direct and supervise actual productions in real-time through the internet using video telephony applications like Google Meet and Zoom. You can now monitor not only studio shootings but also location shootings with your PC, Mac, smartphone, or tablet. We have established workflows that enable you to watch high-quality streaming pictures, check compositions, exposures, lighting, and even sounds, regardless of where you are in the world.
Remote Production Services in Osaka, JAPAN
You won't need to visit Japan in person. Just watch it.
Remote Production Services in Osaka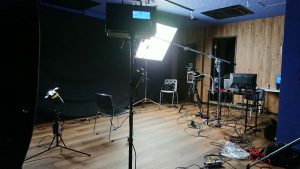 At DFS Productions, we understand the need for simplicity when it comes to remote production services. All you need is a device, internet access, and a video telephony app like Google Meet and Zoom. With our service, you can communicate with local crew and performers in front of the camera in real-time while watching high-quality streaming pictures on your PC or other device. Depending on the setups, you can also monitor multiple angles, including an Ambient Eye, which captures larger spaces in the field that recording cameras do not necessarily see. You can also check what the recording cameras see, giving you complete control of the production process.
Rates | Remote Production services
Our remote production service is available in addition to our camera services, including director of photography or videographer. Our packages start from:
| | | | | |
| --- | --- | --- | --- | --- |
| Package | # of cameras in system | Working Hours | Half Day Rates | Day Rates |
| Remote Production Operator | 1 | Up to 10 | - | US$ 700 |
| Additional Camera | +1 | - | - | +US$ 100 |
| Ambient Camera | +1 | - | - | +US$ 100 |
It is important to note that cameras and cameramen are not included in this service. Our monitoring system can accept up to four cameras in total, including an ambient camera. This remote production service requires each shoot/setup to be at a fixed location so that a remote production technician can set up and operate the system with a PC. At DFS Productions, we strive to deliver high-quality services that cater to our clients' needs. Contact us today to learn more about our remote production services and let us help you bring your vision to life.