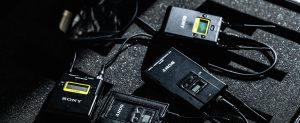 A bilingual sound mixer has been an important part for team projects since a while ago but this market had not offered the stable supply of it in Osaka area for long. Our goal is to make it easy for foreign productions to find a sound recordist locally in Osaka or its surrounding areas like Kyoto and Nara for reaspnable rates. And it is finally here.
DFS can arrange at least one bilingual sound mixer at once (fluent). *If he is occupied, we also can call local recordists in Osaka. These local recordists have high skills and they speaks English (limited working proficiency).
Maximum working hours is 12 hrs/day.
We are located in Osaka, Japan. Our working territories are Osaka and its surrounding areas like Kyoto, Kobe, Nara, and Wakayama. We sometimes go far like Mie and other parts in the western Japan with additional travel fee like transportation and hotel.
A bilingual Location Sound Mixer in Osaka and Kyoto, JAPAN
DFS has worked for foreign television, broadcasting, documentary, corporate, and cinema projects
1. Rates | Bilingual Sound Mixer in Osaka
We offer bilingual sound mixer with equipment for a day or half day.
Maximum working hours is 12 hrs/day. Half day is 4 working hours.
Additional fee is transportation. If shooting locations requires long travel, we also charge that fee and extra working hours.
| | | | |
| --- | --- | --- | --- |
| Package | Crew | Equipment | Rates |
| Location Sound Recordist (Bilingual) - Day | 1 | Yes | US$ 550 |
| Location Sound Recordist (Bilingual) - Half Day | 1 | Yes | US$400 |
*12 working hours/day, *4 working hours/half day
2. Equipment
Shotgun: Sennheiser MKH 416
Shotgun: Sennheiser MKH 50
Recorder: Zoom F8n
Wireless1: Sony UWP-D21
Wireless2: Sony UWP-D11
Wireless3: Sony UWP-V1
Accessories
Please contact us for precise estimation: hotaka.d@gmail.com or Contact US!