Camera Crew Services
To meet a variety of demands from our clients, we are offering the following local camera crew services.
Director of Photography – Productions which seek to hire Director of Photography as as head of a camera department with multiple crew. You can also find supportive crew like sound and AC in addition to this service.
Videograper – Videography service is for productions which seek to hire a camera crew who can do the job as a one-man band (or a few assistant as required) with high quality camera, lighting, and audio.
Director – This is for companies which seek to hire a director for their videos' creative head.
Gaffer – who requires their own DP's lighting support and hires a gaffer. You also can find the best boy or gaffer's assistant under this service.
Location Sound Mixer – who requires location sound.
Drone Operator – who requires drone services in Japan and hires a drone operator with equipment. We currently are equipped with DJI's Mavic Pro.
For further details for each service, please go to the linked pages. Please contact for any questions; info@dfscinema.com or Contact US.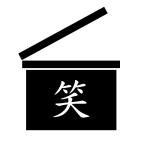 Camera Crew: Available Areas
We are located in Osaka, the geographical center of Japan as seen in the map below. We mainly work around Kansai areas which includes:
In particular, we are closer to the western part of Japan than Tokyo is. The closer location is, the less expensive it costs. The western part of Japan as said is comprised of the following prefectures:
Kansai region – Mie, Shiga, Kyoto, Osaka, Hyogo, Nara, Wakayama
Chubu region – Niigata, Nagano, Gifu, Aichi
Hokuriku region – Ishikawa, Toyama, Fukui
Chugoku region – Shimane, Okayama, Hiroshima, Yamaguchi
Shikoku region – Tokushima, Kagawa, Ehime, Kochi
Kyushu region – Fukuoka, Saga, Nagasaki, Kumamoto, Oita, Miyazaki, Kagoshima
Okinawa region – Okinawa and even Ishigaki-jima