To meet a variety of needs from our foreign clients, we specialise video services into the following categories;
For further details for each service, please go to the linked pages. Please contact for any questions; info@dfscinema.com or Contact US.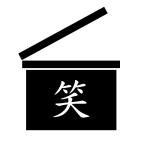 Our Production Territory
We are located in Osaka and Kyoto, the geographical center of Japan as seen in the map below. We can go anywhere in Japan and, in particular, are closer to the western part of Japan than Tokyo is. The closer location is, the less expensive it costs. The western part pf Japan as said is comprised of the following prefectures:
Kansai region – Mie, Shiga, Kyoto, Osaka, Hyogo, Nara, Wakayama
Chubu region – Niigata, Nagano, Gifu, Aichi
Hokuriku region – Ishikawa, Toyama, Fukui
Chugoku region – Shimane, Okayama, Hiroshima, Yamaguchi
Shikoku region – Tokushima, Kagawa, Ehime, Kochi
Kyushu region – Fukuoka, Saga, Nagasaki, Kumamoto, Oita, Miyazaki, Kagoshima
Okinawa region – Okinawa and even Ishigaki-jima!