To meet a variety of needs from our foreign clients, we specialise video services into the following categories;
Cameraman/DP – who requires shooting services and hires cameraman/DP. You can also find supportive crew like sound and AC under this service.
Video Productions – This service includes shooting, editing, delivering the final product.
Production Services – who requires comprehensive production tasks and hires fixer, PM, or producer. You can also find supportive crew like PA under this service.
Research – who requires pre-production arrangement or preparation, but still not yet budgeted.
A Bilingual Gaffer – who requires their own DP's lighting support and hires a gaffer. You also can find the best boy or gaffer's assistant under this service.
Location Sound Mixer – who requires location sound.
Supportive Crew Coordination – who requires supportive crews and hires a sound tech, hair/makeup artist, AC, or/and PAs. This service is offered as a package with two or more crew, and hiring just one crew (like sound or hair/makeup only) from DFS is not available now.
Location Coordination – who requires to find locations and secure permissions and hires location coordinator or manager.
Drone Operation – who requires drone services in Japan and hires a drone operator with equipment. We currently are equipped with DJI's Mavic Pro.
For further details for each service, please go to the linked pages. Please contact for any questions; info@dfscinema.com or Contact US.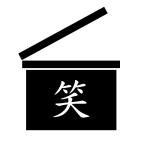 Our Production Territory
We are located in Osaka and Kyoto, the geographical center of Japan as seen in the map below. We can go anywhere in Japan and, in particular, are closer to the western part of Japan than Tokyo is. The closer location is, the less expensive it costs. The western part pf Japan as said is comprised of the following prefectures:
Kansai region – Mie, Shiga, Kyoto, Osaka, Hyogo, Nara, Wakayama
Chubu region – Niigata, Nagano, Gifu, Aichi
Hokuriku region – Ishikawa, Toyama, Fukui
Chugoku region – Shimane, Okayama, Hiroshima, Yamaguchi
Shikoku region – Tokushima, Kagawa, Ehime, Kochi
Kyushu region – Fukuoka, Saga, Nagasaki, Kumamoto, Oita, Miyazaki, Kagoshima
Okinawa region – Okinawa and even Ishigaki-jima!