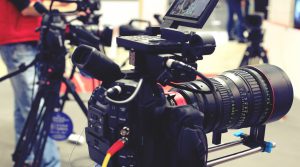 Bilingual Director of Photography in Osaka, JAPAN | DFS Productions
DFS's director of photography has been Hotaka Matsumura since its establishment in 2012.
This service is mainly aimed for team productions which reuqire camera department comprised of multiple experts. Director of Photography as the department head, DFS will arrange team members like ACs, gaffer, grips, camera operators, and other specialzed crew like drone and steadicam, in addtion to expected equipment according to projects' needs.
DFS's main camera is C300 Mark II, and the second is Sony a7S Mark II. You can see our equipment list here. In case your gear requirements can be met with our arcenal, no rental fee will be required.
If you're looking for a cameraman for like one-man band plus assistants, please refer to our bilingual videographer page.
Please contact us and let us know your project.
Television, Commercials, and Motion Pictures
DFS has worked on television, broadcasting, documentary, corporate, and cinema projects as camera part
Rates | Director of Photography
Estimations for this service will be multifaceted. Provided that camera department as a whole, we need to discuss about projects throughly. So, please contact now.
Director of Photography Rates - Commercial and Independent Film
DFS's main camera is Canon C300 MKII and the second is Sony A7S MKII. You can see our detailed equipment list here.
| | | |
| --- | --- | --- |
| Package | Hour | Rates |
| DoP (Production) | Day | US$ 700 |
| DoP (Pre Production) | Day | US$ 500 |
| DoP (Post Production) | Day | US$ 500 |
*The DoP is bilingual in English and Japanese.
The 2020 demo reel is below. You can also watch some of my works here.