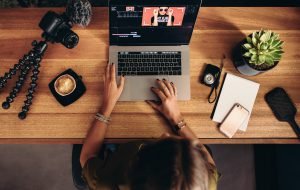 Video and film productions with DFS in Japan is often conducted in different manner from your domestic productions: we do not meet face to face in case your headquarter is remote from Japan. However, this doesn't obstruct our workflow.
DFS has specialized its way of communication in internet since its establishment in 2012. We can use email, chat, written document files or telecommunications like phone and video-meetings like Skype according to your needs. This way of communication is more flexible and effective to exchange information today, and the additional telecommunication works to complement the feeling side of the communications. Of course, we can meet face-to-face depending on each project.
DFS has a top-level production quality in the industry and its foundations come from narrative/documentary filmmaking. Its storytelling, cinematography, editing, and sound techniques in addition to production management can satisfy the broad range of video genres and even make the final product different.
Basic Rates - Post Production
Editing:
| | | |
| --- | --- | --- |
| Rates | Hours | Notes |
| US$500 | Day | This includes cuts, titles like lower third, simple effects, grading, and master audio. It also includes free two-time revisions (rough cut and final cut) according to your requests. |
| US$75 | Hour | This includes cuts, grading and master audio. |
Estimated days for shooting time and the duration of the final products:
If one day shoot and two minutes final product, it usually takes 4 to 5 editing days. The longer shoot day the longer editing time. The longer the final product the longer editing time.
Further examples;
-one day shoot 3 mins product - 5 days
-two day shoot and 4 minutes product - 6 days
-three days shoot and 5 mins product - 7 days
Interview, corporate, television, commercial, music videos, time-lapse and Hyper-lapse videos, narrative films, documentaries, event / live performance, promotions, web and broadcasting
We offer complete video production package that includes from pre-production to post-production. We do preparing, shooting, editing, and delivering the final product.